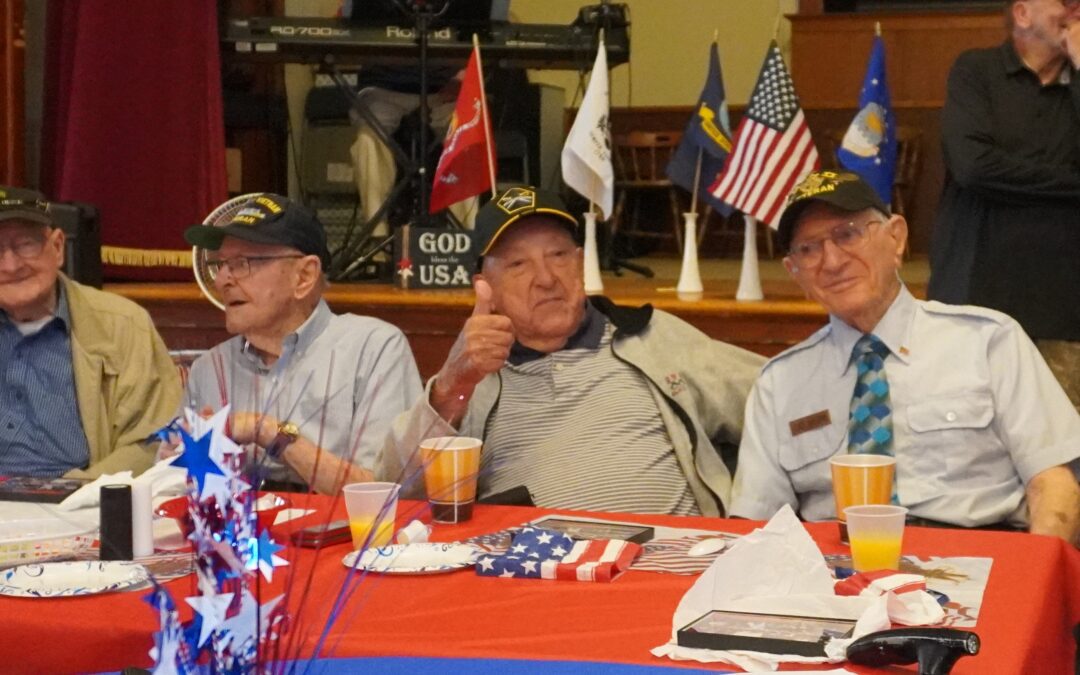 David, a.k.a. "Big Dog" from the Veterans Brotherhood VMC asked me to come down to Christ Church in Swansea, MA for the Church's monthly Veterans' Breakfast on Saturday, August 5th, 2023.
Christ Church in Swansea, MA puts on a monthly breakfast for Veterans. I was impressed with the number of Veterans in attendance but also how the church ran the breakfast. The food was good and smiles were everywhere. I think Christ Church is onto something. Instead of big gala events, maybe some pancakes, bacon, and orange juice are more effective at getting Veterans together than anything else.
The Veterans Brotherhood VMC headed up by David, "Big Dog" had gathered up World War II Veterans that he takes care of to meet each other at the Veterans' Breakfast.
Former Boston Globe and award-winning photojournalist Bill Brett was there and talked with the World War II Veterans and got some amazing photos for his upcoming book. He was warm and engaging me with me, and I enjoyed talking with him.
I always have fun talking with these real-life heroes. Both Manny and Caster have been on Oscar Mike Radio and seeing both of them makes it all worth it.
Thanks David, for getting these World War II Veterans together. I appreciate the work that Christ Church, all the members, and volunteers do to put on breakfast for us Veterans!
---
---
Learn more about those involved!
---
Thank you Christ Church, Swansea, MA