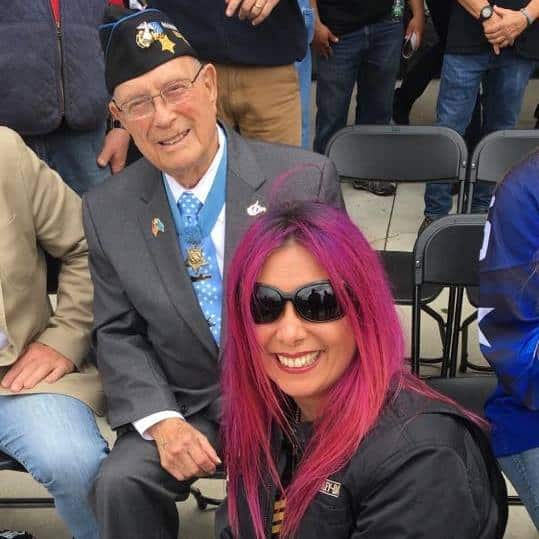 Episode 100 – Mistress Carrie
100. 100 Episodes equals about 60 hours of content that have been produced in the last two years. I first want to thanks family, friends, co-workers and those unknown who have taken time to listen to me work on this. What is this? What is Oscar Mike Radio? Oscar Mike Radio is my way raising awareness for Veteran and Military by giving a voice to stories that would otherwise not be told. 94 episodes ago I met Kip Clark, host of the podcast Stride and Saunter (https://www.strideandsaunter.com/) and he told me I could do this.
Before the first episode was even created, Keith Hayes and Anthony Arnold got behind me to get this idea off the ground. I am happy and proud to be part of the Whoobazoo Network (https://whoobazoo.com/). This team continues to move me in the right direction, and the podcast has only gotten better.
So Episode 100 it seemed fitting to ask Mistress Carrie to come back on the show. Her first time on Oscar Mike Radio was Episode 62 – Click link here for entire show –  Mistress Carrie – Episode 62 This episode was eye opener for me. I thought I was getting good at interviewing people and talking about Veterans' Issues. Mistress Carrie was gracious and engaging and I learned a lot about content production. She is a total pro with decades of experience and I had a blast talking with her.
I worked to get better. We met up again for Episode 84 – Mistress Carrie Part 1 and she talked about working to be embedded with an unnamed Special Forces Unit. To hear how she had to prepare and what happened around that was a great story. This kind of story doesn't happen that often, and it was cool getting the behind the scenes info.
Having Mistress Carrie back on for 100 seemed fitting. Yes she is a public figure and celebrity, but no one can argue that she walks that the talk when it comes to Veterans. I enjoyed talking with her about Richard Fitts Jr.'s documentary, 21 Years a Folded Flag. Both us of have interviewed and talked with Richard Fitts Jr. and are looking forward to seeing the finished film.
If you look at the picture below, the story behind this image made the entire experience for episode 100 worth it. I am not going to spoil it here. I will end by saying that I hope to see what is going in with 22 Kill Boston at Jump Town, and I am looking forward to seeing what Mistress Carrie is going to do next. Thanks for celebrating 100 with me Mistress, Semper Fidelis.
---
---
Podcast: Play in new window | Download