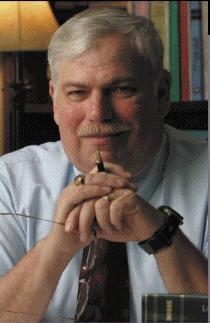 The issue with NFL players kneeling during the Star Spangled Banner took another turn for me personally when members of the New Orleans Saints decided to kneel during the Star Spangled Banner in London, but stand for God Save the Queen. I felt it was disrespect at its worst because now protest was being highlighted on a world wide stage. I won't get into all my feelings about the protest at this time, but suffice to say it did not make me happy. So much so that I have not watched the NFL or worn Saints attire since that moment.
So it was with a bit of surprise that I read about U.S. Navy Commander Ret. John Wells, who turned down accepting the People's Health Champion Award from the New Orleans Saints. I think for me the issue was magnified by the Saints' reaction, who called Commander Wells' reaction "divisive".
As I started reading more about his Navy career, I realized that what he did in turning down the award is only a small part of who John Wells is. You can read his thoughts about why he chose to decline the award here The Hill Article – Why I chose to turn down the award
I say this because when I started looking at his organization – Military Veterans Advocacy (http://www.militaryveteransadvocacy.org/) that I realized that John has been bringing the fight to a whole different kind of battlefield you may not see in the movies or a video game.
John was a Surface Warfare before studying to become a lawyer. After he retired from the Navy, he moved to Louisiana, and started Military Veterans Advocacy. According to their website,
"Military-Veterans Advocacy strives to provide comprehensive advocacy to protect the rights of current and former members of the military. Instead of engaging on single issues, Military-Veterans Advocacy is committed to moving forward on several fronts to protect the rights of service members and veterans.
There are four core principles to Military-Veterans Advocacy, Inc.'s plan of attack: (1)Litigation, (2) Advocacy, (3) Training and (4) Education. This unique and successful broad brush approach maintains the "big picture" while serving the needs of the individual."
John went over each principle during the podcast and we talked about the Sgt Bowe Bergdahl verdict. I asked John what he thought Veterans needed most and he said help with toxic exposure. I don't want to give too much away here, but I learned a lot. There is a lot that has to happen to make the case in front of Congress so money and resources can be allocated for Veterans.
I created Oscar Mike Radio for times like these when I can learn from someone and show people what they are doing. John may be retired, but he is not done fighting. Thank you Sir.
To find out more about Commander Wells and Military Veterans Advocacy, check out these links
Podcast: Play in new window | Download