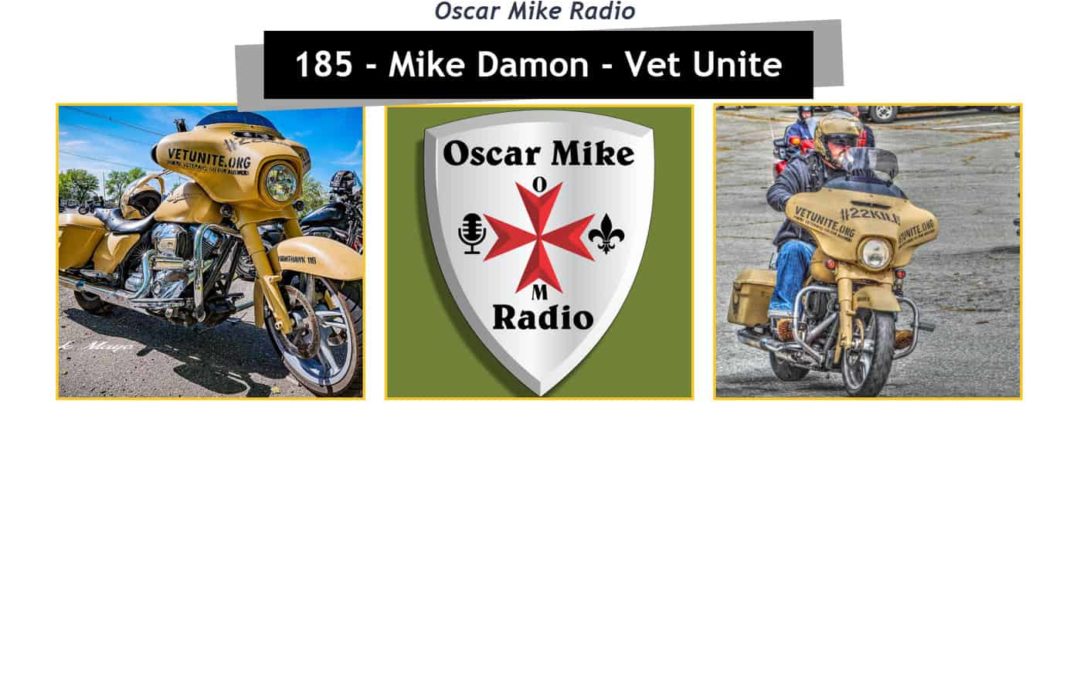 Marine Veteran Mike Damon owned his PTSD. He is using what he learned in his journey to create a guide for anyone to use to conquer their inner battles. The guide is written like guides in the military are written. The principles are easy to understand and implement. Listening to Mike talk about his vision and intent for what he is trying to do makes me believe that there is truly a way to go to 0 for Veteran Suicide.
Mike would like to thank all his friends and family who have supported him on this journey. He also thanks Nolan Motorcycle Helmets (https://www.nolan-usa.com/) for their support of Mike and the Vet Unite Motorcycle! A big thanks to Article Fifteen Brewing (https://articlefifteenbrewing.com/) in Weymouth, MA for allowing me to record there. I don't drink, but Mike Damon can tell you it was cool to be served a refreshing brew during the interview by Jenn! Also wanted to shout out to Justin Cherman of Thank you Popcorn for the great snacks. You are welcome for Thank You Popcorn!
The good things keep coming for Oscar Mike Radio. Army Veteran Josh Hallet does video production. He did the video editing and masters for #185 with his company Boston Veteran Technology. This is big step because it is the first time I let someone make an episode. Thank you Josh and I am looking forward to doing great things together.
Note: The Star Wars Movie in the background was playing for customers of Article Fifteen Brewing. It is in no way to be considered part of Oscar Mike Radio's production of #185.
---
---
Sponsor Information
Thanks to my sponsors Joyce Asack, Mark Holmes and Shaun Schubert for supporting Veterans!
Asack Real Estate
Reaper Detailing and Powerwashing
Email: markholmes1.mh@gmail.com
Phone: 508-298-2674
Red Seal Martial Arts
Red Seal Martial Arts 155 Millennium Cir Lakeville, Massachusetts
(774) 259-9258
www.redsealma.com
Podcast: Play in new window | Download