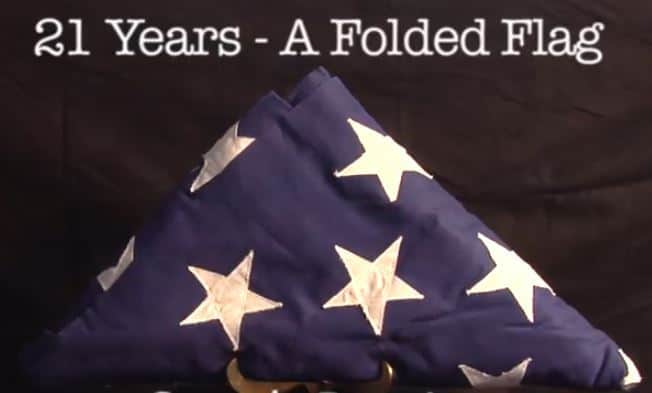 Episode 92 – 21 Years a Folded Flag
I met with Richard Fitts Jr. and Rudy Childs on a cold April Sunday. Believe it or not it can get really cold and nasty during Spring in New England. We were meeting to talk about his documentary, "21 Years a Folded Flag". Looking at the trailer got me interested in this story because I feel that Vietnam Veterans and Gold Star Family Members still get shut out compared to other wars and conflicts.
This documentary is about Richard Fitts Sr. who was a Green Beret in the Army. He lost his life in Laos on November 30th 1968 during a top secret, classified mission.
Richard was two years old at the time, and never got to know his father. Sitting there listening to him talk, I couldn't imagine what that must have been like. It wasn't until over 20 years later that the Fitts family got to find out what had happened to Richard Sr.
Richard wanted tell this story to keep his father's memory alive. Rudy Childs started working on this film project and it became a labor of love. Richard and Rudy entered this film into a festival in Maryland and it almost won. They are proud of their work and I am looking forward to seeing the finished product. Check out their fundraiser (Fund my story/"green beret father"), and consider donating to help get this story told.
---
Check out the Sneak Preview to "21 Years a Folded Flag" on YouTube
[embedyt] https://www.youtube.com/watch?v=DM3vZLQu_BY[/embedyt]
---
Richard Fitts Jr. and Rudy Childs will be presenting a sneak peek at the final unfinished version on May 29th, 7:00 PM at the East Bridgewater, MA Library.
The Library is located on 32 Union Street East Bridgewater, MA 02333. I will be there.
Podcast: Play in new window | Download