Question of the Week
What do you think about Trump calling out NATO? I get why this is being asked, but to answer this would take more space than I have here. I have looked at this and others have done a lot of research on this and in a way Trump is right. Our allies need to pull their weight by contributing more to NATO and their own defense
The Word
There was a time in this country that the term, "Loose lips, sink ships" meant something. If you violated this, then there were real punitive consequences for your actions.
Reality Winner (Yes, that is her name) decided that it would cool to give classified information to the online news outlet Intercept. It looks like the Federal Government is going to throw the book at her. I support this as I say in my podcast. She is not a hero, she is not a patriot like Rosie O'Donnell says. Read this great article from the Washington Post about this. She is a loser.
Excellent Washington Post Article about Reality Winner
The Complaint Department
POG and GRUNT are back and happy. GRUNT wants to know why Bill Belichick isn't nominated for an Oscar for his work on D-Day: Over Normandy. POG hate the New England Patriots so he isn't happy that Bill Belichick did the narration for the documentary. No one is happy.
Unit Shout Out
US Special Forces are fighting ISIS Islamic Militants in the city of Marawi located in the Philippines. Again, if you want to understand why I believe we should fight them over there, and not over here, please read this article from military.com. Military.com – US Special Forces assist in Philippines
Upcoming Events
Justice for Huey is having a rally on June  27th at Harnett County Courthouse in Lillington, NC.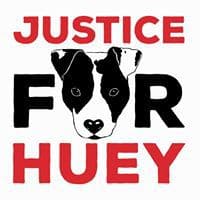 "We will be meeting outside of the courthouse where the first hearing for Jarren Heng will be held and demonstrating that we want justice for Huey!
https://goo.gl/forms/kABiSlrA2GrSkdck2
^^ Fill out this form if you're going!"
If you are in the NC area you should try to go. Thank you
Podcast: Play in new window | Download