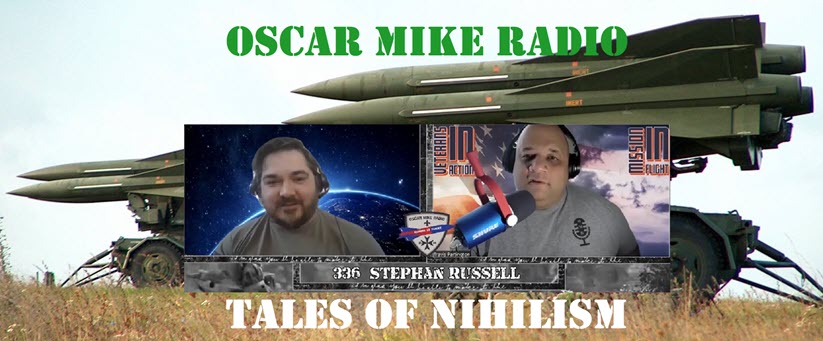 I love comic books. I won't tell you who my favorite comic book character is but suffice to say I have been a fan for a long time. Superhero movies have gotten bland, cookie-cutter, and too corporate for my tastes so it takes a lot for me to read a comic book and escape for a while.
Tales of Nihilism is one of those series. Forget every preconceived notion you have about comic books from the past or what you see in the movies. Tales of Nihilism went in a direction that writers and artists don't seem willing to go.
Stephen Russel goes there. He is a U.S. Army 11 Bravo (Infantry) and after service took his love of drawing and worked on his art. He likes using analog and digital tools for his work and has a style all his own.
Tales of Nihilism is his first published work on Global Comix and I enjoyed every page. Maybe comics aren't your thing, but Stephen does other graphic work and we as Veterans can and should support our own. Especially when you see the work they have put into their craft.
Check out the links below and support Tales of Nihilism today.
https://globalcomix.com/a/tales-of-nihilism
https://www.facebook.com/talesofnihilism
---
Watch this video on Rumble!
Thanks for all the support from my sponsors Joyce Asack of Asack Real Estate and Army National Guard Veteran Mark Holmes of Reapers Detailing and Power Washing.
Also, please check out my supporters, Semper Savage, Bottom Gun Coffee, and Caisson Shaving Company!
Oscar Mike Radio is a top 100 podcast on Feedspot – https://blog.feedspot.com/veteran_podcasts/
Oscar Mike Radio is now on Wreaths Across America Radio Thursday at 11 am and Sunday at 8 am eastern. Find Wreaths Across America Radio on the iHeart Radio app, the Audacy app, and the TuneIn app. Search the word wreath for Wreaths Across America Radio.