I saw Fran Capo on Coach Danielle Rocco's show (www.devotedtoasoldier.com). I was struck by Fran's passion for life. Also, there was this drive to work through things to create opportunities she wouldn't have had otherwise. Fran also had some cool stories about performing for our troops.
We talked after Coach Rocco's show and Fran listened to my voice-over demo. I asked her to come on Oscar Mike Radio because like Veterans it seems like Fran is continually re-inventing herself.
Once you get past Fran being a 9-time Guinness World Record Holder, you appreciate that there is willingness to embrace the unknown in a way that doesn't accept anything less than action towards a goal. There is a lot to learn here, and I appreciated Fran coming on to talk with me.
You can check out Fran on Facebook Live every Monday & Wednesday 11 AM Eastern / 8 AM Pacific . To find out more about her books and other work go to www.francapo.com.
Thank you Fran!
---
---
Thanks to my sponsors Joyce Asack, Mark Holmes and Shaun Schubert for supporting Veterans!
Asack Real Estate
Reaper Detailing and Powerwashing

Email: markholmes1.mh@gmail.com
Phone: 508-298-2674
Red Seal Martial Arts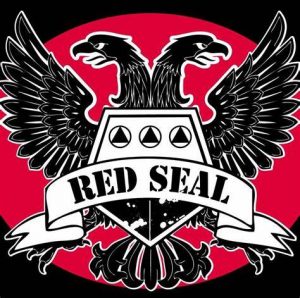 Red Seal Martial Arts 155 Millennium Cir Lakeville, Massachusetts
(774) 259-9258
Podcast: Play in new window | Download