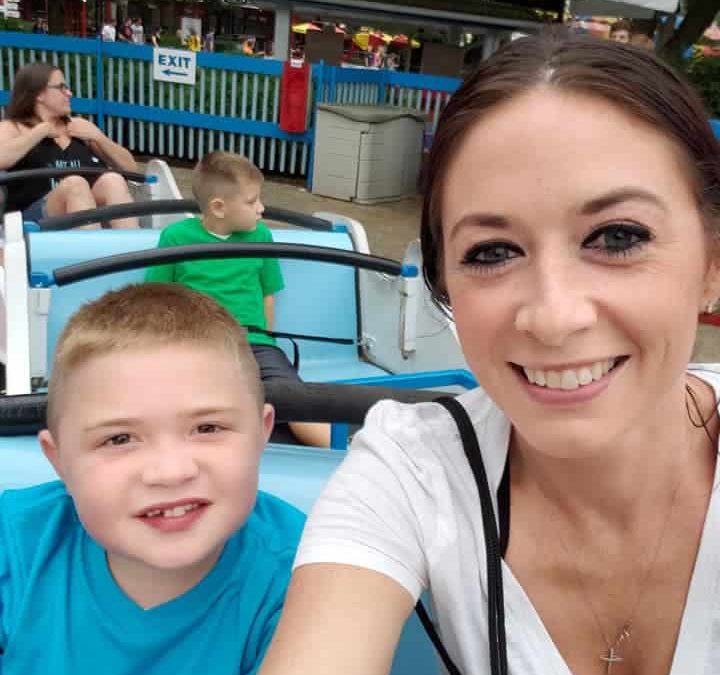 A Family's Battle – Chayce
I got a Facebook Message from a family who I had worked with doing community outreach in Brockton, MA. I was asked to talk to a family that had an issue at a local skating rink. A nine year old boy, Chayce Imperato, has Duchenne Muscular Dystrophy. This means normal physical activity is difficult, if not impossible at times for Chayce.
I wasn't sure about doing this at first. I have focused on military and veterans. Talking to parents about a disease and situation like this was going to be different. However, the more I read, the more I was convinced that meeting the family and talking with them was the right thing to do. Oscar Mike Radio is mobile so I packed up and headed out to meet them.
Chayce did not have a shy bone in his body and before I knew it I had some help setting up my rig. He is a big fan of GoPro and he loved all the knobs and cables. Once we tested everything, we sat down to talk with Brittany and Donnie.
Looking at both Brittany and Don, I could see a tiredness in their eyes that comes from being in the battle. They may not be using a physical weapon for this fight, but they are giving everything they got every day. When you consider that the outcome was pre-determined when Chayce was diagnosed with DMD in 2016, one has to respect their fighting spirit. They are fighting to give Chayce the best life possible, and they are fighting for their other son Cam. Brittany and Don were planning to build a life together and while wedding plans are on hold, that has not crushed their spirit.
People with disabilities deserve dignity and respect. Brittany and Donnie just want Chayce to be treated like any other kid. It was a privilege and honor to talk with this family.
________________________________________________________________________________________
Podcast: Play in new window | Download