I first saw Chad when I caught some of his videos talking about life in the cab of his pickup truck. Fast forward to today and Chad is world renowned comedian who approaches life through the lens of common sense and laughter.
Talking with me during a break from recording at his studio, Chad talked to me about how important it is to be able to laugh at oneself and poke fun where common sense is lacking.
Maybe it really is that simple. Being able to laugh and more importantly laugh with someone does more than a pill ever will. The only way to know for sure is to look for the funny side of life. Chad talks about being able to make fun of himself. I think if we all did that the world would be better for it.
I want to thank Chad for coming on my show and will look forward to laughing in the face of adversity!
You can Watch Chad at the following places
---
---
Thanks to my sponsors Joyce Asack, Mark Holmes and Shaun Schubert for supporting Veterans!
Asack Real Estate
Reaper Detailing and Powerwashing

Email: markholmes1.mh@gmail.com
Phone: 508-298-2674
Red Seal Martial Arts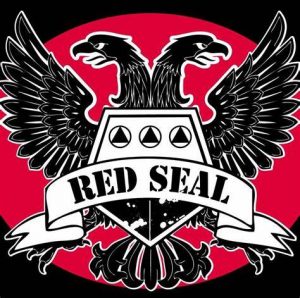 Red Seal Martial Arts 155 Millennium Cir Lakeville, Massachusetts
(774) 259-9258
Podcast: Play in new window | Download