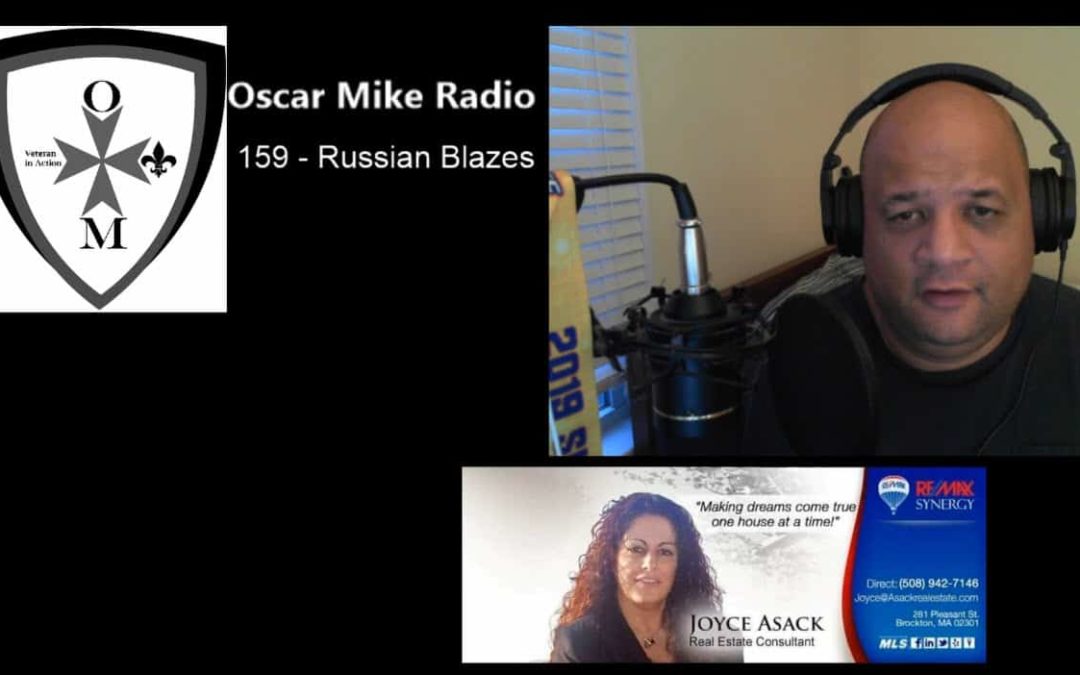 ---
A Blaze
I couldn't believe what I read online. http://siberiantimes.com/other/others/news/one-dead-seven-wounded-including-a-child-with-shrapnel-wounds-and-burns/
A Russian Ammunition depot blew up last week. The word blaze came to mind immediately because this did not stop for 16 hours! I had to ask myself what would cause this to happen. Especially when I read that this wasn't the first time this happened. There have been other dumps that have blown up. I wonder what would happen if an ammunition dump had blown up in the U.S.? People get upset when planes take off near their homes. It took 16 hours before the blaze died down. Just thought this was odd to say the least, and I wanted something different to talk about since I am working on doing live video.
Video on Facebook and YouTube
---
Thanks to my sponsor Joyce Asack for supporting Veterans!
---
Email: joyce@asackrealestate.com
Phone: 508-942-7146
Website: asackrealestate.com
Facebook: https://www.facebook.com/AsackRealEstate/
Podcast: Play in new window | Download