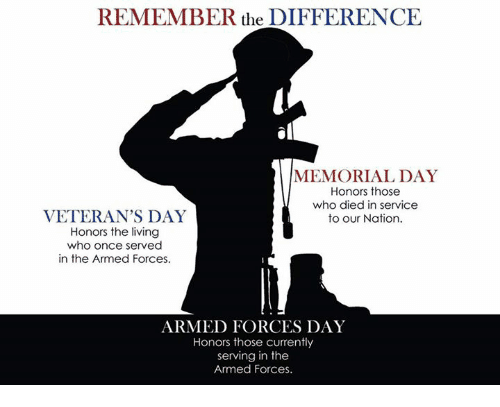 Question of the Week
How is the Archery Team?
We are having a blast!! Come down to Reedy's Archery and join the fun.
The Word – Armed Memorial Veterans Day
Armed Forces Day
Many events across the United States take place on Armed Forces Day to honor Americans in uniform who served their country in times of war and peace. Those who are honored on this day include people who serve the Army, Navy, Marines, Air Force and Coast Guard. National Guard and Reserve units may celebrate Armed Forces Day/Week over any period in May because of their unique training schedules.
Memorial Day
Memorial Day is observed on the last Monday of May.  It commemorates all men and women, who have died in military service for the United States. Many people visit cemeteries and memorials on Memorial Day and it is traditionally seen as the start of the summer season.
If you visit a grave for Memorial Day, it's a great idea to bring flowers and other small gifts of your appreciation.
Veterans Day
Veteran's Day is the day we celebrate (and say thanks to) those who previously served in the military.
In the USA, Veterans Day annually falls on November 11. This day is the anniversary of the signing of the armistice, which ended the World War I hostilities between the Allied nations and Germany in 1918.
69th New England Irregulars' Decals
As of today, these stickers will be available today for purchase. $2 for for the 3″ or 2 for $3. $1.50 for 1.5″ or 2 for $2. All funds go back to support events for your local veterans. Helps pay for camping sites, kayak rentals and raffle prizes. Thanks for your support! – https://www.facebook.com/groups/175247576462652/
New England Center & Home for Veterans – Marine Corps Marathon
Thanks to my sponsor Joyce Asack for supporting Veterans!
Email: joyce@asackrealestate.com
Phone: 508-942-7146
Website: asackrealestate.com
Facebook: https://www.facebook.com/AsackRealEstate/
Podcast: Play in new window | Download