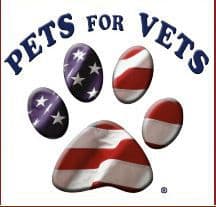 I consider November Veterans Month. There is Veterans Day and the Marine Corps Birthday. I wanted to highlight some events that are happening in this area and nationwide.
There is no question of the week, or anything from The POG & GRUNT Complaint Department. This week is all about Veterans Events for the month of November.
Guardian Overwatch – North Carolina Military Appreciation Concert
Episode 5 – Guardian Overwatch (Click on the link to check it out) was about Guardian Overwatch. Guardian Overwatch helps and supports active duty military and veterans. I got to know Brandon and his team when they helped a family in Texas.
November 10th, 2016 Guardian Overwatch will be putting on a rock concert at Fort Bragg, NC. You can get more details at the Guardian Overwatch NC Facebook Page. This kind of event is important because volunteers put it on and all proceeds allow Guardian Overwatch to stay on mission.
22Kill Benefit Night
I learned about 22Kill.com from a fellow MA Patriot Guard Rider. 22KILL is a global movement bridging the gap between veterans and civilians to build a community of support and empowerment. This event will be held Saturday, November 19th 9 PM-12AM at the CabbyShack in Plymouth, MA 02360.
Please come out and show your support and help raise awareness. They will be having raffle and local band Shattered-Rocks New England will be performing.
Pets for Vets Boston Chapter – Yappy Hour
One of my colleagues works with Pets for Vets. They provide pets as therapy animals for veterans. They have chapters nationwide.
Pets for Vets Boston MA is excited to have our first event! We will be hosting a Yappy Hour to celebrate Veteran's Day!
Please join us on Nov 11 from 4-8pm @ Night Shift Brewing in Everett. Bring your family & friends (furry ones included!) and join us.
For more details, please visit our Pets for Vets Boston – Facebook Page.
Comedy for a Cause – Benefit for Homes for Our Troops
The event is called Comedy for a Cause for Homes for Our Troops. (Comedy for a Cause  A Benefit for Homes for our Troops)  The event is on Thursday, Nov. 17, 2016, 7:00 p.m. at the Knights of Columbus Hall, 48 Schoosett St., Pembroke, MA. Tickets cost $25.00.  Cash bar is available and you can bring your own food.  There is no reserved seating. In addition to the comedy show, you can honor a veteran in your life by purchasing a blue or gold star that will be displayed at the event.
Old Colony YMCA – Free Admission for Veterans November 6th -12th
VETERANS ARE FREE NOVEMBER 6TH – 12TH
With heartfelt thanks and gratitude on Veteran's day and everyday, Old Colony Y would like to extend an invitation to active, reservist & veteran members of our armed services and their families to use our YMCA facility free, November 6th – 12th.
Stop by our WELCOME CENTER to learn more!
For the past 13 years Leave No One Behind has been the signature fundraising event to support the many programs and services at the New England Center and Home for Veterans (NECHV). We anticipate more than 700 guests in attendance. All proceeds will benefit NECHV's capital needs, clinical support services, and the onsite Veterans Training School.
Please join us on Wednesday, November 2, 2016 to help provide support to the nation's leading provider of services to Veterans in need. This is also an evening to honor and appreciate the military service and sacrifice of those who serve and have served.
Podcast: Play in new window | Download