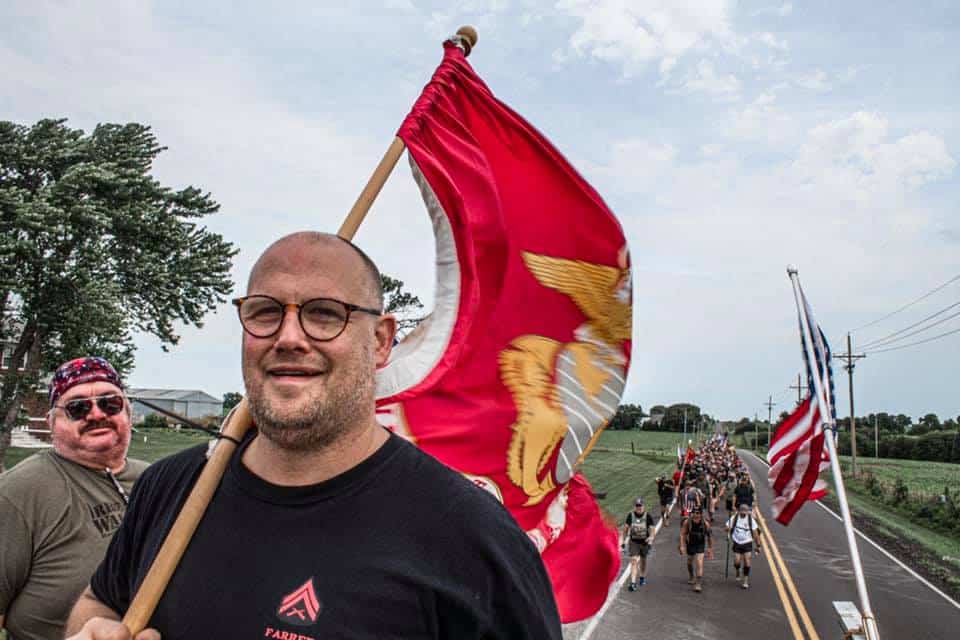 Andrew Farrer reached out to me on Instagram about coming on Oscar Mike Radio. Come to find out he had met Scott Libby who has been on Oscar Mike Radio and asked if I would talk with him about the Nashville, TN Silkies Hike.
Irreverent Warriors was founded by Captain Donny O'Malley USMC Ret., and Sergeant Ryan Loya in 2015. They believed that humor could heal a person. https://www.irreverentwarriors.com/about/ Read the story about how this organization is using comradeire to prevent Veterans' suicide.
Andrew went on a couple of hikes and wanted to do one in Nashville. He has been working since January to coordinate the hike in Nashville. Right now he has 150+ hikers signed up. He is working to make the hike a great experience and is already looking for ward to doing on in 2020.
The first part of this podcast, Andrew was candid about his situation and how he got to certain places in his life. In a way, this hike is a way to leave the past behind and turn over a new life.
Listening to Andrew talk, I can tell you that this is the reason to Oscar Mike Radio. Andrew had bad things happen to him and made bad choices, but he is looking stay sober and show other people that you can change your life at anytime if you put in the work. It is a great story, and I can't wait to meet Andrew one day. He is Oscar Mike.
Nashville Silkies Hike Information
Date and Time
Sat, August 10, 2019 – 8:00 AM – 5:00 PM CDT
Location
301 6th Avenue North – Nashville, TN 37243
Nashville Silkies Hike Event Website
https://www.eventbrite.com/e/irreverent-warriors-silkies-hike-nashville-tickets-56677151887
Thanks to my sponsor Joyce Asack for supporting Veterans!
Email: joyce@asackrealestate.com
Phone: 508-942-7146
Website: asackrealestate.com
Facebook: https://www.facebook.com/AsackRealEstate/
Podcast: Play in new window | Download