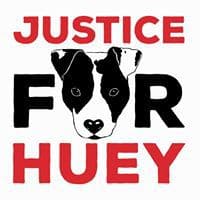 Episode 42 – Justice for Huey – Part 1
Question of the Week
How do I feel about Memorial Day?
I know some military and veterans get frustrated that more emphasis isn't placed on the why of Memorial Day. I do Memorial Day by having a cigar and thinking about those who paid the ultimate price for what I have in my life. All I ask anyone is while you are enjoying your beer, brats and scenery, just take a moment to think about why you can enjoy all this. A high price has been paid for us to enjoy these times.
The Word
I have been following the story of Huey. Huey was a two year old PitBull that was killed by Army Veteran Marinna Rollins on or around April 17th. I had originally called this episode In Memory of Camboui, but someone on Facebook sent me the following link
Facebook Post from Justice for Huey
I think this tells the story better than I could, and certainly better than any newspaper. I started talking to Mason from Justice for Huey. Click here for the group's Facebook Page —> Justice for Huey
Mason filled in some of the blanks I had, and started talking about Shelter to Soldier, a nonprofit that helped him through his PTSD. I would like to have him come on the show next week to talk about his experience and what Justice for Huey is doing. I wanted this episode to be a way to say that many people recognize the good that animals can do for Veterans with PTSD. I also wanted to state that there are Veterans who would be alive if they could have had access to a dog like Huey.
I asked people on Facebook about PitBulls and service to people. I just want to say thanks for everyone who reached out to tell me about their experiences with PitBulls, service animals, and PTSD. I also wanted to say thanks to Autumn Blake from the Fayetteville Animal Protection Society for taking the time to talk about Huey. There is a need for animals like Huey in people's lives. I can't speak to his killer's actions. I have not watched the video of Huey being killed. I don't think I ever will. Mason tells this story in a heartfelt, authentic way. He is looking at coming on for Episode 43 and I have committed to raising awareness for the work he and Justice for Huey is doing. More to follow on this.
The Complaint Department
They have a problem with all the people military or otherwise who expect something for nothing. POG & GRUNT are tired of hearing about people who want to be handed everything. I see their point. I also know there are amazing people out there.
Upcoming Events
Wild Hearts Horses for Heroes – Wild Hearts Therapeutic Equestrian Program
I met Julie Lovely on South Shore News and Views a couple weeks ago (Oscar Mike Radio – Wild Hearts for Heroes Blog Post). She talked about her equestrian outreach program for Veterans with PTSD. She has a Benefit Dinner May 20th, 2017 at the Easton Country Club. I hope you will check it out.
Wild Horses for Heros 2017 Benefit Dinner
Podcast: Play in new window | Download