Question of the Week
The question of the week came from one of my kid's friends. "Did you like your Camo Uniform." As a matter of fact, I did. We were tough on our cammies, and I never had a complaint. All I had to do was wash in cold water, spray my starch solution, then iron to make them look good. They weren't worth anything for concealment in the desert, but in the woods I was almost invisible.
I know there are many different kinds of patterns available now as technology and fabric improve, but these still got the job done. I guess what I am saying is I have no complaints…… Is that a good thing?
The Word – Stolen Valor
I am tired of seeing photos like this one on my left. This sorry excuse for a man dressed up as something he is not. This is an example of Stolen Valor. I wanted to give my view of this since I see no way to defend this. Good Americans have gotten maimed, wounded or killed in service to our country so I take this personally when I see people of all kinds doing this.
You have every right to want to make sure that someone in uniform is who they say they are. A great website to do this is Stolen Valor.com – Stolen Valor Website They clearly state that they are not law enforcement but can guide you through the process of searching for someone's records.
Long story short, is if I think you are a fraud and confirm as much, I will call you out. A liar can't hide on the internet anymore and I will be motivated to see you get what is coming to you. People earned the right and privilege to wear the uniform. Don't feel bad questioning a story if it sounds too good to be true.
The Complaint Department
P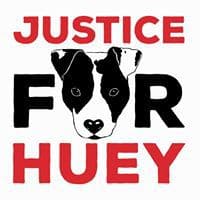 OG and GRUNT could not complain about anything Mason Crosslin from Justice for Huey said last week in Episode 43. While what happened to Huey was terrible, Justice for Huey has been able to take action and educate others about service animals. Mason and Heidi from Justice for Huey have taken something that they battle everyday and turned it into a rallying cry for those without hope. More to follow on this story.
Shout Out
My Shout Out goes to the New England Center for Home and Center for Veterans. They had the Ribbon Cutting Ceremony for the renovation of their building and it was something to see. The project was completed on time and under budget and they did not shut down for one day. No Veteran missed out on services while the construction as underway. I know that the New England Center and Home for Veterans will continue to provide the best services to all Veterans who come through the front door.
Podcast: Play in new window | Download