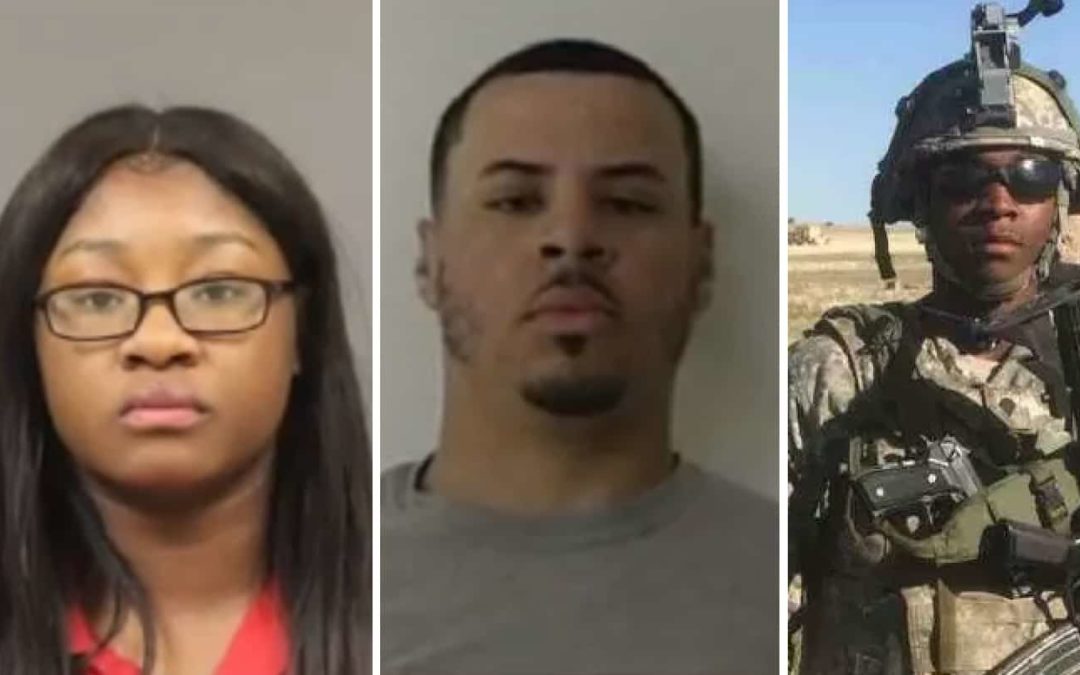 I read the following article in the New York Post, and shook my head. Army Sgt Tyrone Hassel III was murdered in cold blood by his wife's affair partner. All three people were serving in the Army when this happened.
https://nypost.com/2019/01/16/soldiers-charged-with-killing-army-sergeant-in-love-triangle-gone-wrong/
This kind of story really cuts me deep. The reason this man was killed is so his wife and her lover could collect the death benefit and continue the affair. This is the worst kind of triangle. Except it is not a triangle, is it?
I am constantly told that this kind of thing doesn't happen. That stories of Jody, wives being scumbags and girlfriends being anything but, is just fantasy. There is no way that a wife would cheat on her husband who is serving his country, is there?
The answer is yes, and it happens all the time. Except this Jody took it to the extreme and executed Sgt Hassel III. As I read the article for the fourth time I wondered what it took in this Jody's mind to request and get leave approved knowing the real reason. Then to travel to Sgt. Hassel III's hometown, stalk him and then kill him in cold blood. All on his lover's request as Sgt. Hassel III is spending time with his family and his one year old child.
Love triangles in the military ususally mean that by the time the servicemember figures out what is going on they are on the other side of the world. It isn't fun watching a person try to pick up the pieces of their broken heart 3000 miles from home.
Again, I got really, really upset reading this story. I asked myself how wide spread is this in the military. How many times has this happened outside the military? This story hit close to home, I had difficult time finding any objectivity or emotional detachment for this podcast. I am going to continue to speak up and out for people affected by Jody.
Last update I have at this time comes from patch.com. The trial for the wife and her affair partner will begin April 30th.
https://patch.com/michigan/across-mi/couple-thought-snapchat-murder-plot-was-untraceable-cops
My heart goes out the Hassel family. I haven't met or talked to anyone from the Hassel family, but they should know that I won't let their son be forgotten.
Obituary for Sergeant Tyrone Hassel III – Rest in Peace
https://www.robbinsbrothersfh.com/notices/SergeantTyrone-HasselIII
Podcast: Play in new window | Download