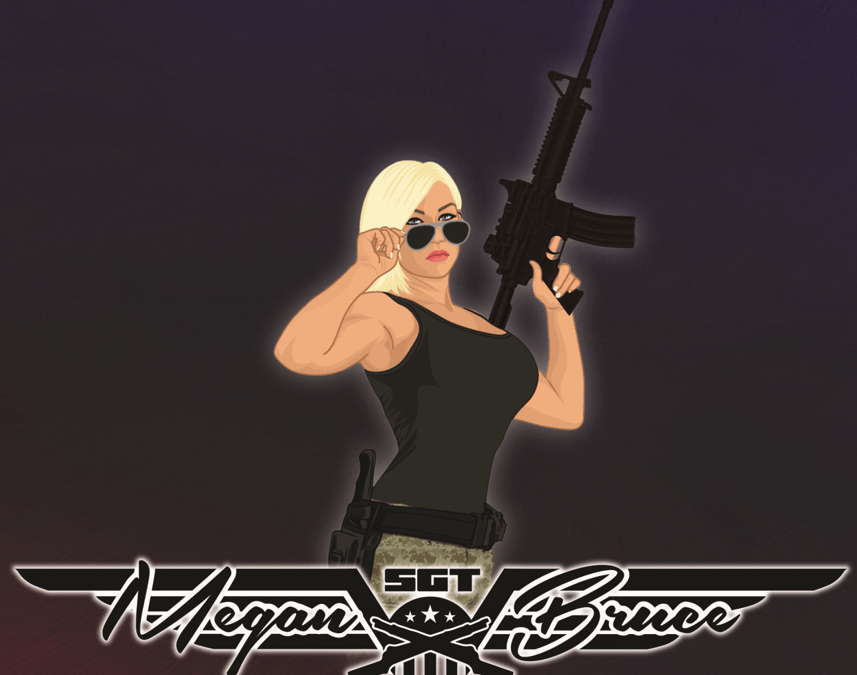 Megan Bruce is a Marine Veteran and talented artist, actress, and comedienne. The Movement is her current film project, but much more than a documentary. It is a way to change how Military Sexual Trauma is treated in the Marine Corps. I had talked with Megan Bruce for Episode 88 and 98, and learned a lot from collaborating with her. (Links to podcasts below).
We have talked off and on since then but never met in person. A couple weeks ago we tried to meet up when she came to my area, but things didn't work out. Then, on a Sunday night, we had the oppurtunity to meet in Boston. I asked her if I could bring my recording gear and Megan said, "Sure, and I would like to talk with you about The Movement."
I met Megan in a park in downtown Boston. It was a perfect night to be outside and I setup my rig in the part and we started talking.
Even before I hit the record button, it was plain to see that behind the smile, and the exhaustion from being on the road, there is an undercurrent of anger. It seemed that this anger, which has been building up for a while, has now found an outlet in the Military Sexual Trauma Movement. Megan began to talk about her experience with Military Sexual Trauma and why The Movement is going to work.
Military Sexual Trauma Movement as Megan described it is a group of people primarily made up of female Marines. These women have shared their stories with Megan and want to use their experience to make change to how rape is handled in the Marine Corps. Her film project is to capture these stories in a way that makes it impossible for change not to happen.
Listening to what Megan is doing and why in person made an impact on me as she talked about what we can do to end this problem. One can't ignore the inaction from military leadership once you listen to Megan's story.
I thanked Megan for her time and told her I am with my fellow Marines all the way. Semper Fidelis
Find out more about the Movement
---
Sgt. Megan Videos
---
Sgt. Megan Contact Info
---
Megan on Oscar Mike Radio
---
Thanks to my sponsor Joyce Asack for supporting Veterans!
Email: joyce@asackrealestate.com
Phone: 508-942-7146
Website: asackrealestate.com
Facebook: https://www.facebook.com/AsackRealEstate/
Podcast: Play in new window | Download