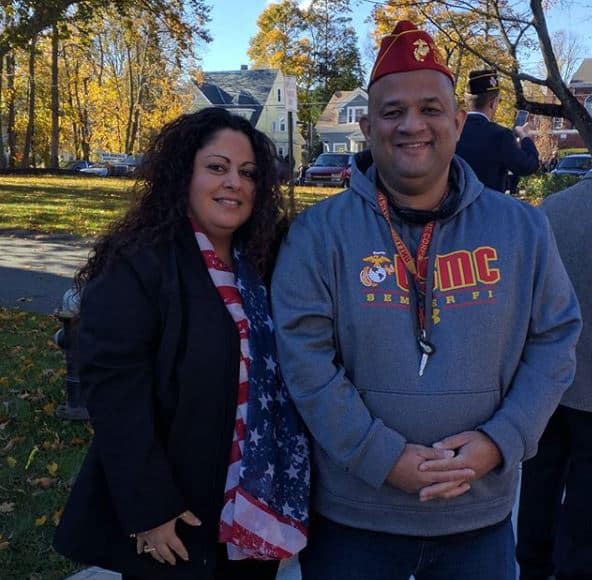 I met Joyce at a the Brockton Veteran's Day Parade in 2016. I was getting ride with my Marine Corps League Detachment. Detachment 1115 Ist Lt. Brian McPhillips Metro South. She walked up and thanked me for my service. I had just met Mayor Carpenter so I asked what she was doing here. She whips out her business card and introduced herself as a real estate agent and someone who works in the community. I told her about Oscar Mike Radio, and she asked me for my card. I didn't have cards at the time and Joyce said I needed to fix that. I gave her the link to the podcast and asked her tell me what she thought of the podcast.
As time went on, Joyce would tell me about podcasts she liked and didn't like. She told me she enjoyed working with Veterans and wanted to find out more on how to help. Joyce started looking into programs the VA and other providers offered to help Veterans get financing for home loans.
I was getting a crash course in how to market myself and Oscar Mike Radio from Joyce. Knowing what to do to "sell" myself does not come easily, so I took her advice and made changes that worked for Oscar Mike Radio.
About 8 months ago, Joyce and a couple others approached me about supporting this effort in a substantial way. It took me a while to warm up to the idea. Joyce was the first to bring it up and I liked that concept she has of working hard to achieve one's goals. A simple idea that this Marine could understand.
I am humbled and honored to proudly welcome Joyce on board as Oscar Mike Radio's first sponsor. It is my desire to keep working and improving to make Oscar Mike Radio the best podcast it can be. Thank you
Joyce's Contact Information
Email: joyce@asackrealestate.com
Phone: 508-942-7146
Website: asackrealestate.com
Facebook: https://www.facebook.com/AsackRealEstate/
Podcast: Play in new window | Download