Like Tarrish Potter, Marine Veteran Chris Turner performed a month ago at the 2021 Tennessee Veteran Launch Event. He is coming back Friday February 12th to headline the Hearts for Warriors Event at The Boondox in Columbia, TN.
After we both had a chuckle about Jodie, we talked about how lessons learned in the Marine Corps apply to being in a band and going through good and bad times together. A leader has to be at the front and set the example. A leader also has to own the mistakes and issues at all times.
One of the songs you will hear Friday night was co-written by Navy Veteran Heather Clark. Getting to write this song with Heather has been a journey. They can't wait to perform it for the first time February 12th.
I really enjoyed getting to listen to Chris talk about how his music and non-profit work go hand in hand with his purpose in life and music. Thank Chris for talking with me, I can't wait to hear you perform again!
You can find out more about Chris by going to www.christurnermusic.com
Use the following link to get your tickets to the event! Tickets are going fast!
https://www.eventbrite.com/e/hearts-of-warriors-tickets-138293362169?fbclid=IwAR1VrbYCiRUMYdsdlRe9kNAMTDRqBXg0kwb9Ju6KOsBSXGk3N1kiAxu_CRw
---
---
Thanks to my sponsors Joyce Asack, Mark Holmes and Shaun Schubert for supporting Veterans!
Asack Real Estate
Reaper Detailing and Powerwashing

Email: markholmes1.mh@gmail.com
Phone: 508-298-2674
Red Seal Martial Arts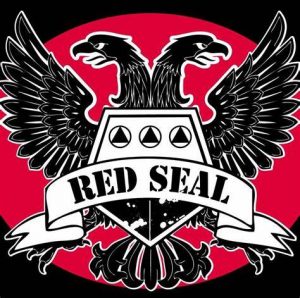 Red Seal Martial Arts 155 Millennium Cir Lakeville, Massachusetts
(774) 259-9258