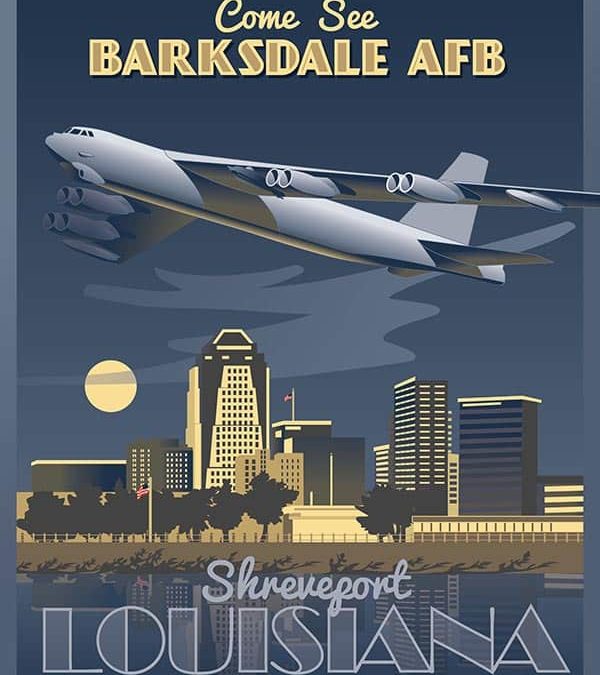 I joined the Marine Corps from Shreveport, LA. However, my first real exposure with the military was the Air Force. My Dad would take us to the annual Barksdale AFB Air Show every year. It was cool. We would see everything from WWI to modern military aircraft. I remember watching the B-52s land after Desert Storm, and I was proud that these old planes got the job done and came home.
Since I was going to be in Shreveport this week, I wanted to do Episode 32 on this Air Force Base. Especially since it is so important to our country being able to project force in the world.
"Barksdale Field was named in honor of 2nd Lieutenant Eugene Hoy Barksdale (1895–1926) on 2 February 1933. Lieutenant Barksdale received his wings in Great Britain in 1918 and flew with the British during World War I. Barksdale died on 11 August 1926, over McCook Field near Dayton, Ohio when testing a Douglas O-2 observation airplane for spin characteristics. He did not recover from a flat spin while parachuting out of the plane, and his parachute was caught in the wing's brace wires, causing Barksdale to fall to his death. He was buried with full military honors in Arlington National Cemetery."
Barksdale AFB is home the 2D Bomb Wing, the oldest Bomb Wing in the Air Force. Today it is home to the B-52 H. Barksdale also has A-10 Warthogs of the 917th Fighter Group. It was something to see the A-10s taking off doing attack runs during the Air Show.
It is always good running into an Air Force Veteran who served at Barksdale AFB. In a way this is where it all started with me.
Podcast: Play in new window | Download