Like Heather Hargrove, I met Travis Arnold during James van Prooyen's Veterans Happy Hour. Travis is an Army National Guard Veteran and started Caisson Shaving Company earlier this year.
He got the idea from his time in the service when he had to dry shave. So the idea for Caisson Shaving Company was born. Using shaving soap, and a lather brush, Travis wants people to enjoy shaving and slow down a bit during the morning. I ordered the "Fire for Effect" Soap and liked the experience.
It didn't take much longer to shave and my head loves the way my blade glides over the dome. Travis shared some of his experiences starting a business during COVID-19. He would encourage anyone to start now to build their business even during this time. You can check out all of Travis' offering by going to https://caisson-shaving.com/.
If you are looking for a great Christmas present for the man in your life, be sure to look at "The Anti – Subscription Shaving Kit". $80.00 gets you a complete kit that will last a year. I am looking forward to seeing what happens when Travis launches on Amazon. Thanks again for talking with me, I look forward to your success!
---
---
Thanks to my sponsors Joyce Asack, Mark Holmes and Shaun Schubert for supporting Veterans!
Asack Real Estate
Reaper Detailing and Powerwashing

Email: markholmes1.mh@gmail.com
Phone: 508-298-2674
Red Seal Martial Arts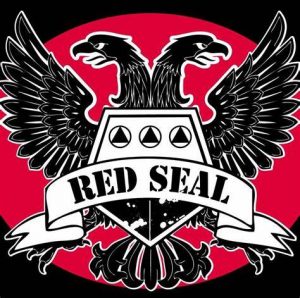 Red Seal Martial Arts 155 Millennium Cir Lakeville, Massachusetts
(774) 259-9258
Podcast: Play in new window | Download