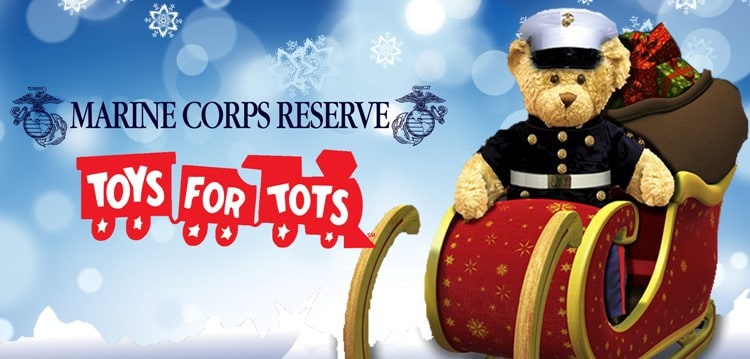 The Question of the Week
This is not so much a question, but answer. Since day one I have been asked about getting the show on ITunes or Google Play. It is already on SoundCloud.  The team at Whoobazoo.com made this happen for me, and listeners couldn't be more happy.  I also have Oscar Mike Radio on Stitcher. You can access the shows from these links:
Google Play – Oscar Mike Radio
So listen, download, subscribe and be sure to tell your friends 😉
The Word – Toys for Tots
As I said, the more I do this the more I realize I don't know. I had no idea that the Toys for Tots logo was made by Walt Disney. I had no idea that the Boston Area Toys for Tots did so much. Vinny, who is an older Marine, showed me around and was pretty proud of what they were doing. He should be. Many kids are getting toys this year because of work he and his team do.
It was cool seeing the Jack Daniels people working to sort toys.
They had been coming here for the last 5 years and had already committed to coming back in 2017. I enjoyed getting to talk to Mrs. Kay. I could have spent hours listening to her times in the Marine Corps.
I hope if you get a chance to support or volunteer for Toys for Tots nationwide that you will leap at the opportunity. This is an organization that has helped kids for over 60 years.
'
Unit Shout Out – Boston Bruins Fans
Since 1999 the Boston Bruins have been doing collections for Toys for Tots. I was told me that Boston Bruins fans are the most generous when it comes to supporting Toys for Tots. If you have ever taken in a Bruins game you know that it is not an inexpensive night out. Hats off to Bruins fans for supporting the Boston Toys for Tots drive with your generous donations.
Podcast: Play in new window | Download