"Don't lick anything Weird and Wash your Damn Hands!" that is what the shirt says, but it means so much more.
Mistress Carrie was on #62 and #100 for Oscar Mike Radio. Mistress Carrie had worked at 107.3 WAAF in Boston for almost 30 years when the station was sold in early 2020. Combine that with COVID-19 and she realized she needed to adjust to a new reality fast.
Mistress started doing cellphone livestreams over Facebook Live called "Cocktails in the War Room" in March of 2020. It caught on and before you know it people like me who had listened to Mistress Carrie on the radio were tuning in to get connected. There were jokes, serious talk, Wednesday the Goth Pug doing her thing, and Mail Call. Before I knew it, it was the place to be during a time when there was no place to go.
Then one day Mistress had this idea. What if she had T-Shirts made and the sales of those T-Shirts went to help a Veterans Cause? The images below were made into T-Shirts. Mistress thought that she would sell maybe 300…… She sold almost 1000! The money went to the Massachusetts Military Support Foundation Food 4 Vets Program. This program provides food for Veterans in need. It was a great moment that showed how good can come out of anything.
That wasn't all Mistress Carrie was doing from March when Cocktails in the War Room started till now. She has been working on putting together a company and get her podcast off the ground. You can catch her podcast on https://mistresscarriepodcast.simplecast.com/.
We spent time talking about the transition from WAAF DJ and Radio Personality to having to re-invent herself in today's world where nothing is stable right now. In many ways her journey is like many of us transitioning out of the military. You have to make a plan, coordinate resources and network with other people who can help you achieve your goal. It doesn't happen by itself.
As of this writing, her 7th podcast will have dropped. Even now Mistress Carrie's podcast has been heard in almost every country on the planet. The Mistress is truly in flight.
It was an honor to have Mistress Carrie on for #200. I learn something each time and take a minute to think about how far I have come. I can't wait to see what is next for her and hope to see you during Cocktails in the War Room! Thank you again Mistress.
---
---
Mistress Carrie's Social Media Feeds
---
---
Thanks to my sponsors Joyce Asack, Mark Holmes and Shaun Schubert for supporting Veterans!
Asack Real Estate
Reaper Detailing and Powerwashing

Red Seal Martial Arts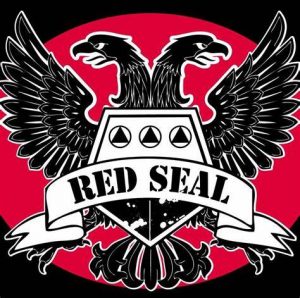 Podcast: Play in new window | Download