I met Michelle Baxter at the 2020 Irreverent Warriors Benefit held at The Boondox in Columbia, TN. Michelle is the Director of Booking for MC1 Nashville and Road Katz Agency. She has done a lot of work with Veterans who are transitioning into musicians. Chris Turner is an example of such an artist.
Michelle has been working hard to coordinate the Hearts for Warriors event on February 12th, 2021. This event is being held at The Boondox in Columbia, TN. All proceeds are going to benefit Veterans Artists. There will be BBQ being sponsored by JJs BBQ of Columbia, TN as well as raffles and other prizes! This is a great way to see artists up close and personal while having a great time.
I want to thank Michelle for coming on to talk with me. Danielle Rocco and I am looking forward to seeing this be another successful event!
Use the following link to get your tickets to the event! Tickets are going fast!
https://www.eventbrite.com/e/hearts-of-warriors-tickets-138293362169?fbclid=IwAR1VrbYCiRUMYdsdlRe9kNAMTDRqBXg0kwb9Ju6KOsBSXGk3N1kiAxu_CRw
---
---
Thanks to my sponsors Joyce Asack, Mark Holmes and Shaun Schubert for supporting Veterans!
Asack Real Estate
Reaper Detailing and Powerwashing

Email: markholmes1.mh@gmail.com
Phone: 508-298-2674
Red Seal Martial Arts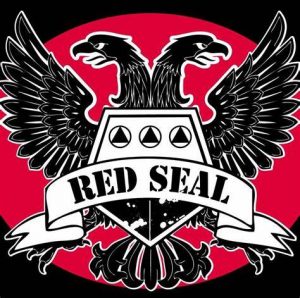 Red Seal Martial Arts 155 Millennium Cir Lakeville, Massachusetts
(774) 259-9258
Podcast: Play in new window | Download