Really enjoyed doing this show. I like getting to learn about Veterans who have started their own business or non-profits. John Currie is no exception. John flew helicopters in the Marine Corps and after getting out he and his wife Stacy started Semper Savage.
They make homemade salad dressings and marinades that are focused on quality and taste versus cost. I tried out the dressings and even though I am more of a carnivore, I enjoyed using the dressings to prepare meals. So much so, that once I looked at the label on dressings in the grocery store, I knew I couldn't go back.
Listening to how John worked to bring this product to market and how Stacy helped him is a lesson in teamwork and leadership. The business landscape is challenging right now with COVID-19, but that is not stopping the Curries from moving forward with their product offerings. 2021 is shaping up to be a good year for Semper Savage. Thank you John for coming on to talk with me.
---
See below for more information on how you can connect with Semper Savage.
---
---
Thanks to my sponsors Joyce Asack, Mark Holmes and Shaun Schubert for supporting Veterans!
Asack Real Estate
Reaper Detailing and Powerwashing

Email: markholmes1.mh@gmail.com
Phone: 508-298-2674
Red Seal Martial Arts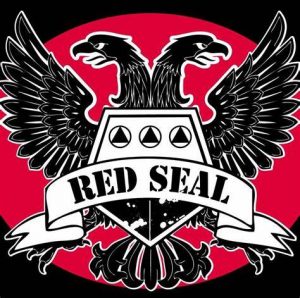 Red Seal Martial Arts 155 Millennium Cir Lakeville, Massachusetts
(774) 259-9258
Podcast: Play in new window | Download